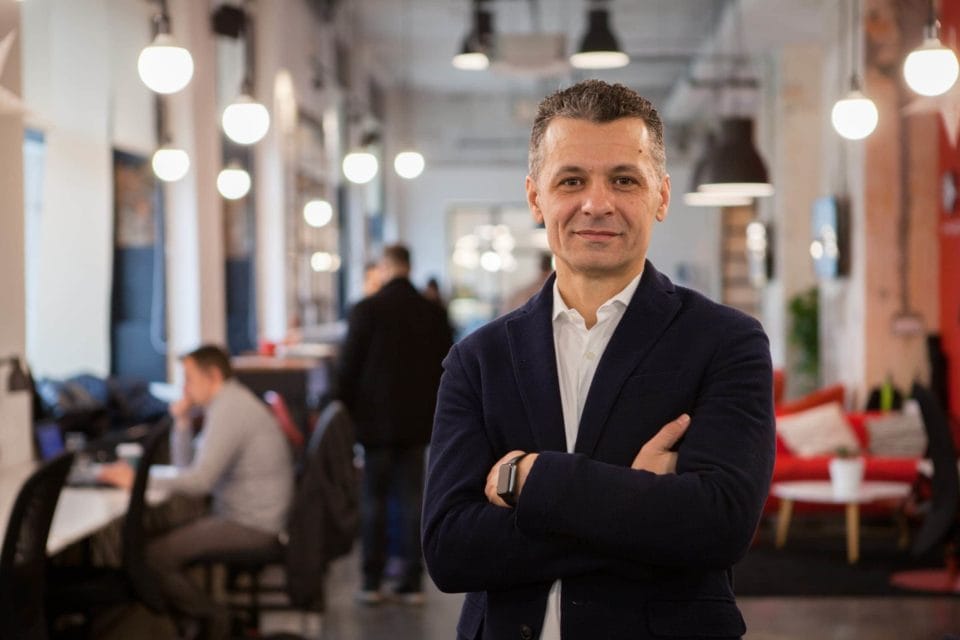 How To Choose A WordPress Website Design Company
Introduction
There is a vast number of companies in the US that design and develop websites in WordPress. Also, there are even more freelancers, which offer the same or related services. All of them compete and try to persuade customers that they are the right fit.
Having significant experience in working with marketing agencies and their clients over the past 15 years, we are giving you several points you should pay attention to when deciding on which WordPress website design company to hire. Here they are:
1. Look for proof that proves their claims
Apart from the fact that a company or developer will send you their portfolio of projects, it is not a bad idea to check good old Google as well as their profiles on social media, Linkedin, FB, and Instagram. Not only will you have a wider impression of them, but also you will see if there is any negative information published about them. Of course, if you know a real person who has experience working with them, even better. Just ask.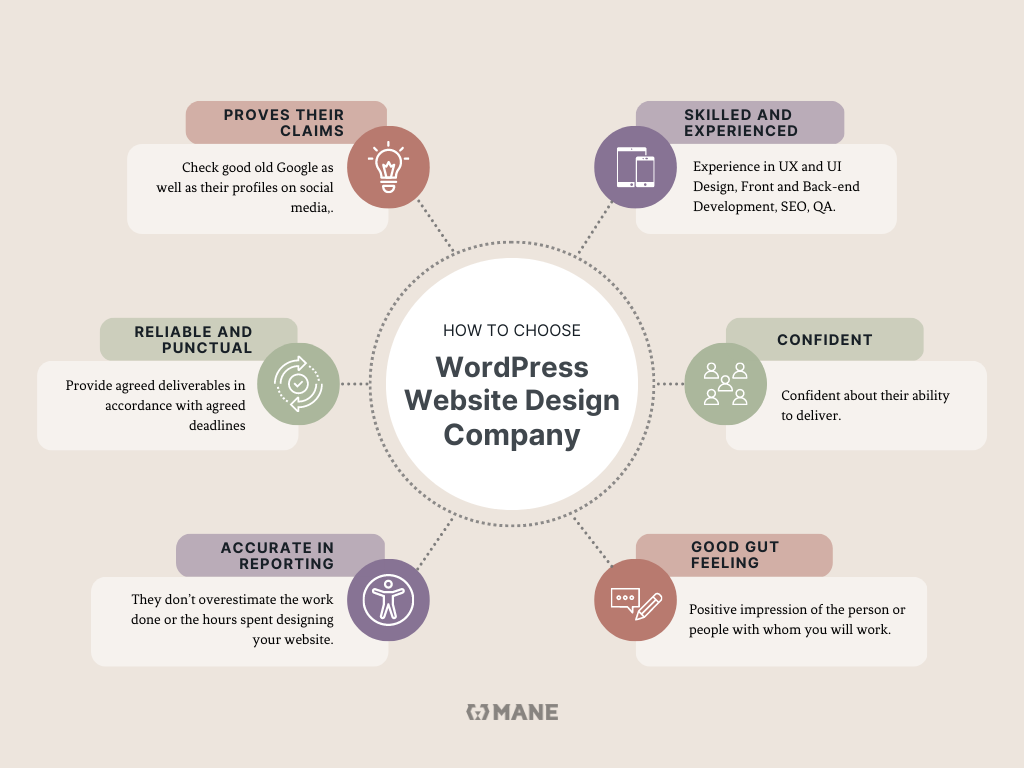 2. Skilled and experienced in complementary fields
In the first place, we think about skills and experience in UX and UI Design, Front and Back-end Development, SEO, QA. They will probably be necessary, so it is much easier to have them in one place. Also, the quality of a website will be increased if all elements are thought of from the beginning of the process.
3. Reliable and punctual
Often you can not be confident that a person or a company will provide agreed deliverables in accordance with agreed deadlines. However, you can estimate it according to the time someone needs to answer your email or to send any material, still in the preparatory phase.
4. Confident
It is useless to say that the chosen WordPress website design company will be the creator of an element of your business. You want to find a company that cares about the project and outcome just as much as you and is confident about their ability to deliver.
5. Accurate in reporting
Regardless of whether you agree with a development company that they will report to you regularly or not, you should be confident that they don't overestimate the work done or the hours spent designing your website.
6. Have a good gut feeling
The last but definitely not the least important factor. If you don't have a positive impression of the person or people with whom you will work, we recommend you look for another option. Having in mind that web design and development can take at least several months, cooperating with someone who doesn't suit you can be exhausting.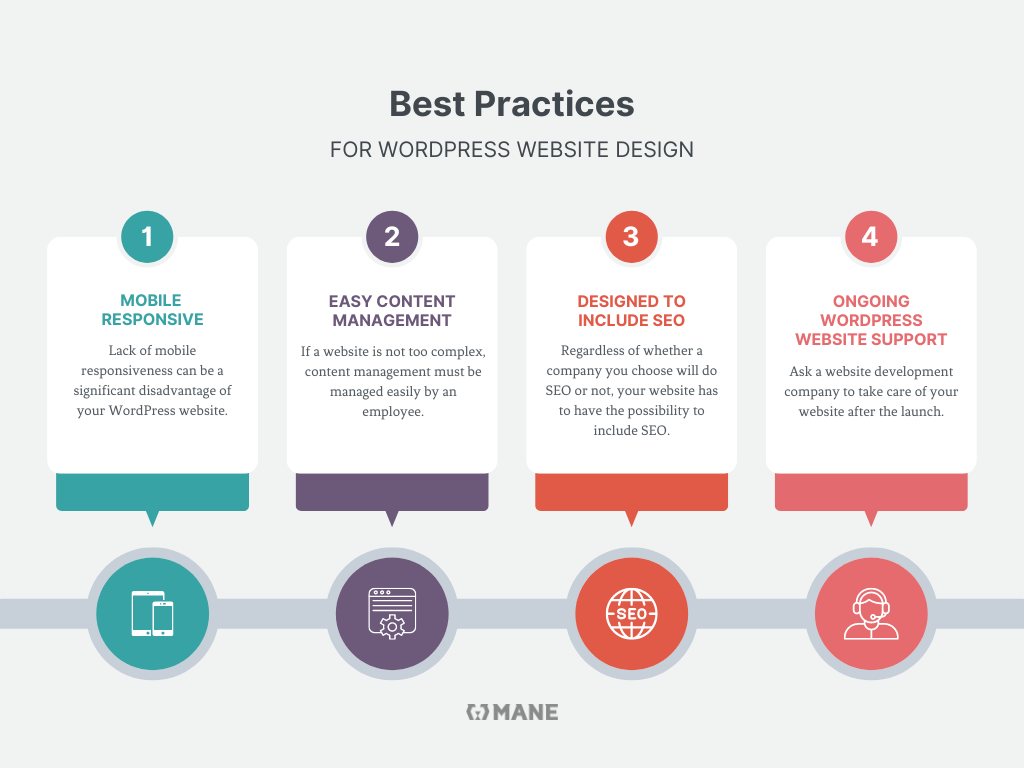 Best Practices
Also, although most of the following are already standard when speaking of WordPress web design and development, we consider the following items best practices to hold your chosen resource to:
Mobile responsive – Well, this is nowadays commonplace. However, we recommend you to confirm it with your potential WordPress website design company, as a lack of it can be a significant disadvantage.
Easy content management – WordPress, as an open-source platform, with its options for customization, gives developers the freedom to code and customize every segment on the website. However, further content management, if a website is not too complex, has to be managed easily, even by an employee who is not completely familiar with technical rules.
Designed to include SEO – Without optimization for search engines, your website doesn't have a strong chance of positioning itself on Google and other search engines. Especially for highly competitive words. In that sense, regardless of whether a company you choose will do SEO or not, your website has to have the possibility to be optimized easily. We're sure you catch the point.
Ongoing WordPress website support – You don't want to wake up and realize that your website is down and that you don't have anyone to call to solve the issue. Because of that, it is preferable to make an agreement with a website development company in which they will take care of your website after development is finished.
If you have any questions or you need WordPress web design services by professionals with 15+ years of experience and expertise in this field, feel free to contact us.