What Is White Labeling in Web Design?
Introduction
White label web design is a great tool for companies who need quality web design but don't have the time, a team of developers, or expertise to create it themselves.
White labeling is when a company provides a product that another company can buy and "stick" its branding on a product or a project. 
For example, a white labeling cheese company may make the same cheese for multiple businesses. Once a business buys the cheese, they own all rights to it and can put its brand on it as if it made the cheese itself.
For web design, a white labeling web design agency will create a website that you can then buy and sell to your client with your brand and under the pretence that you designed it yourself. Not only that, white label web agency can offer also the website maintenance and professional support.
Quality website design services can be difficult to provide, so many companies opt for white labeling agencies to do the work for them.
Who Needs to White Label Web Design & Development Services?
There are many individuals and businesses who could greatly benefit from white-label website development services as they can save not only time but also money.
Freelancers
Freelancers, for example, could partner white-label web development services to free up their time and ensure that their client is getting a professional website as well as its maintenance and support.
It is common for a freelancer to be pulled into many directions, and it can be hard for them to find a developer's help when they are too busy with other projects. So, freelancers can really benefit by handing some work off to expert white-label website design companies.
Web Design Agencies
Web design agencies can benefit from white labeling companies for web design projects. If the company has excess work that needs to be done, then a white labeling company can help alleviate that load while still providing professional work. 
It can also be costly to bring on more full-time employees and time-consuming due to budgeting and other financial hassles that come with hiring full-time developers, designers and PMs. So, it can be profitable and efficient to use white labeling companies in work with your client.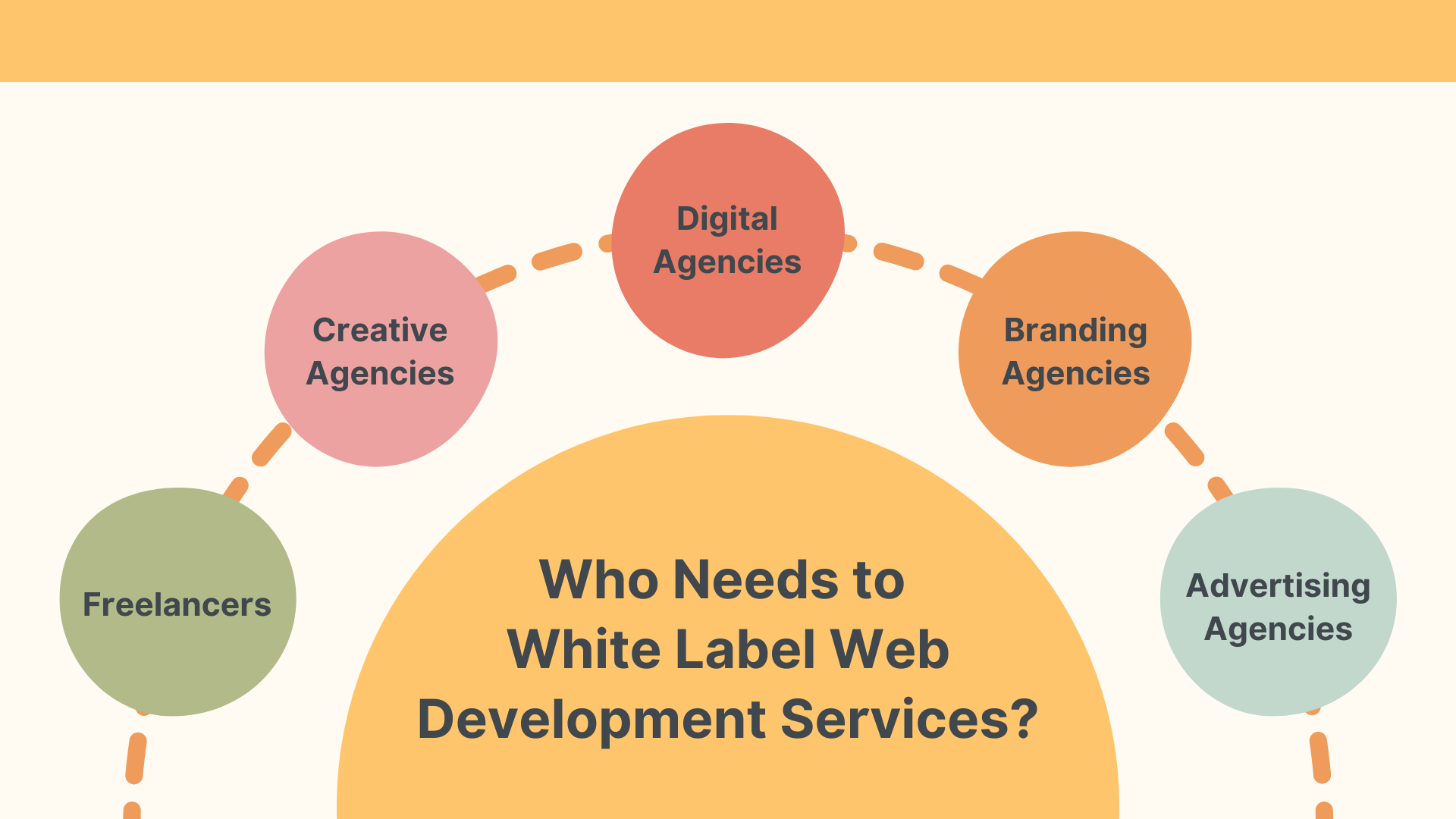 Branding Agencies
Branding agencies are experts at just that—branding. That is why it can be best to partner white labeling companies for building websites and other work for their clients while the agency just focuses on branding.
Digital Marketing Agencies
Web design white labeling companies can complement digital marketing agencies by providing white label websites that the marketing agency can promote and sell.
Benefits of White Label Web Design and Development Services
There are three main benefits of using a white label web design and development service:
Cost Effective
If you don't have the experience as a designer or a developer, team of professionals, or tools that are needed for web design, then it can be less expensive to have a white label company as a partner than it would be to gain the expertise, hire the personnel, and develop or buy the tools needed to do the project yourself.
Expert Work
Professional white-label web design agencies have the experience, tools, and a team of web developers and designers capable to create high-quality websites and apps with web design and development services.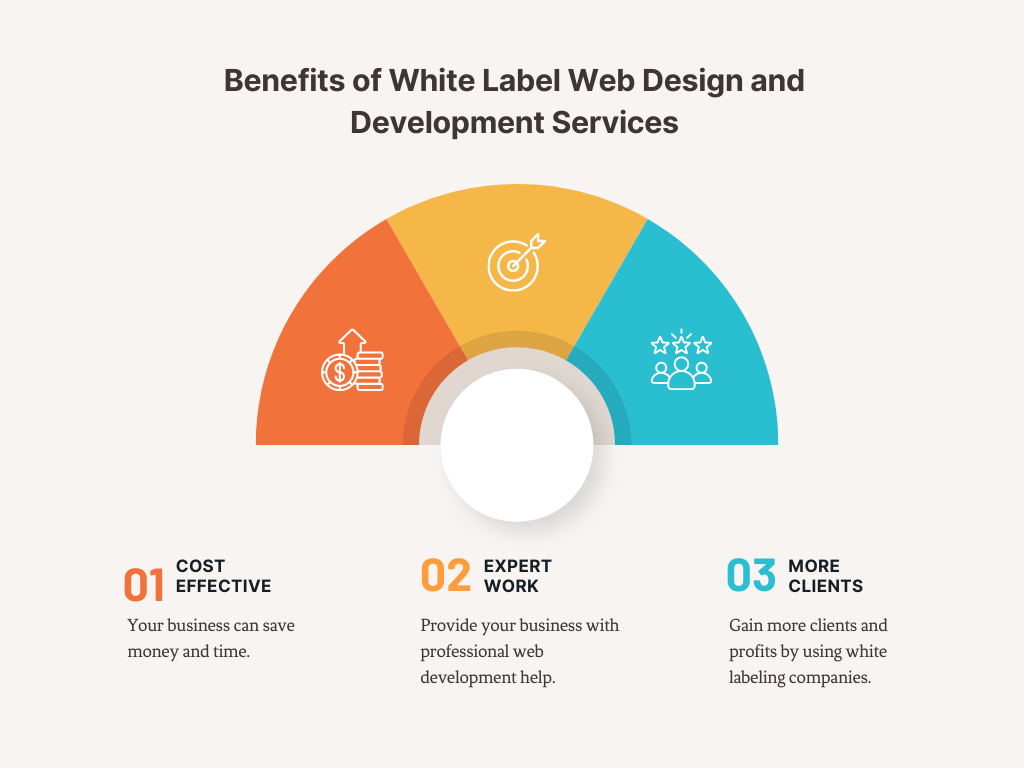 More Clients
Having white label web design agencies take over some or all of your web design work will allow you to bring on more clients and earn more money over time.
When it comes down to it, your business can save money and time while bringing on more clients and profits by using white labeling companies.
Why Do You Need a White Label WordPress Development Agency?
A white label WordPress development agency can provide your business with professional web development help by being your white label partner.
MANE Digital is a US-based white label WordPress development agency that can take care of all your web development and design needs, including:
Also, MANE Digital can replace the WordPress branding with your chosen brand name, resulting in a more polished product for your customers.
Conclusion
All in all, white labeling agencies can provide businesses or freelancers with professional work. By using such agencies, businesses can focus on what they do best, which will increase client satisfaction and free up more time to take on additional clients.
So, if you are one of them and if you want to save money and time, grow your client base, and receive professional work, you can contact MANE for a personalized quote or any questions you may have.