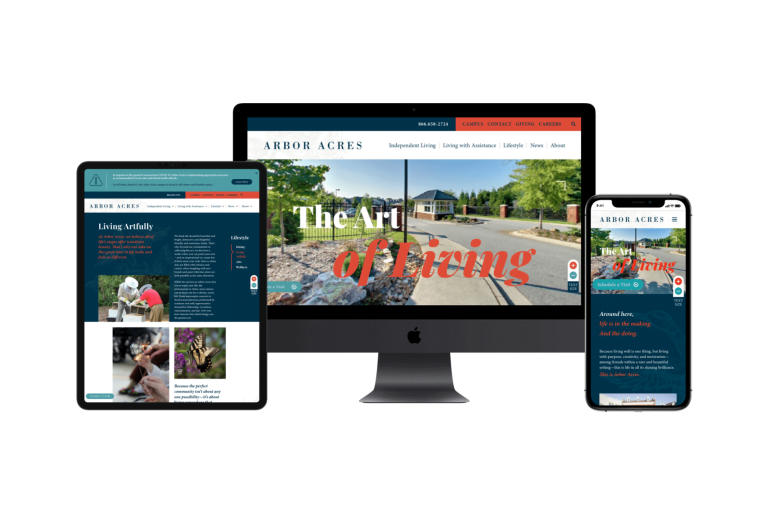 WordPress Outsourcing Services – Tips You Should Know
Outsourcing WordPress development can be an excellent way to scale your business when done correctly. It can cut costs, help your team deal with an unexpected workload, utilize outside expertise in creating custom features, and enable you to focus on creative aspects of your business.
On the other hand, if chosen incorrectly, selecting the wrong agency for WordPress outsourcing services can be a source of frustration and may prevent you from achieving your business goals.
This blog post will give you the essential tips to consider when hiring outside experts.
What is WordPress Outsourcing?
Outsourcing is contracting external parties to complete particular tasks and projects for a business. It allows the usage of outside expertise to achieve business goals.
WordPress Outsourcing is delegating development and maintenance tasks to WordPress developers not employed by a business. Outsourcing helps companies reduce costs, delegate tasks, and develop solutions without hiring full-time WordPress web developers.
Why Businesses Consider Outsourcing WordPress Tasks?
The business should consider outsourcing WordPress tasks as an alternative to educating staff or employing in-house WordPress web developers. The main advantages of outside contractors are leveraging outside knowledge, reducing monotonous work, increasing productivity, and reducing development costs.
Employing outside experts can help businesses develop solutions more efficiently. Even though WordPress is intuitive and well-documented, outsourcing tasks is far less expensive than hiring and training in-house WordPress developers.
Outsourcing the development tasks will also help reduce the business's monotonous aspects. Converting designs to WordPress websites and creating page templates, for example, takes time and includes a lot of trial and error. Outsourcing those kinds of tasks enables businesses to focus on leadership and creativity while streamlining WordPress development.
Finally, outsourcing WordPress tasks will lead to increased productivity and cost reduction. Development and testing are notoriously time-consuming and often slow down business processes. In that situation, businesses should consider outsourcing to agencies to increase productivity and reduce costs.
The Process of WordPress Outsourcing: Steps from Start to Finish
Outsourcing WordPress development includes finding potential freelancers or teams, setting goals and deadlines, making legal and financial agreements, and establishing management plans.
Seeking Potential Agencies/Web Developers
First, you should seek potential agencies or WordPress developers to hire. You can look online or ask your network for recommendations and referrals.
When you find potential candidates, you should shortlist and rank them by evaluating their competency and expertise. That can be done by reading their reviews, contacting clients they worked for, and inquiring about their experience.
Setting Clear Objectives and Deadlines
After shortlisting the best matching agencies and WordPress developers, set clear goals you intend to achieve. Clearly define your objective, whether they are site design, feature development, technical support, or SEO management. Defining the objectives ensures that both parties understand the requirements.
It would be best if you established the expected timeframe at the initial stage of the discussion. By discussing the timetable with your potential partners, you can estimate if they can meet the set deadline.
Legal and Financial Agreements
After clarifying the objectives and ensuring both parties understand them and can adhere to the deadline, you should draft legal and financial agreements. The contract draft should include the project scope, timeframe, and dispute resolution procedure. Apart from that, if you expect your contractors to work under a non-disclosure agreement, discussing it during this stage is ideal.
When constructing a financial agreement, it is essential to establish a transparent payment structure. You should clearly define a payment structure and decide if it is based on hourly rates, milestones, or projects.
Establishing a Communication and Management Plan
Creating a communication and management plan is essential for effective collaboration.
You should agree on the schedule for receiving updates on the progress of outsourced tasks. A communication plan helps document the progress and ensures that everyone is updated.
When it comes to management, every business has a different approach. Some agencies let your project manager work with the development team directly, while others employ their managers. That is why it is vital to establish a management plan.
Communication and management plans can also include a decision on which collaboration or project management tools to use. Some of the most popular are Clickup, Trello, Jira, and Slack.
Continuous Review and Feedback
After establishing clear goals and deadlines, creating financial and legal agreements, outlining communication and management plans, and starting a project, you should keep updated on the project's progress.
Evaluate progress according to previously set goals and deadlines and provide constructive feedback. Encourage the agency or a freelancer to do the same. In this way, you ensure that both parties are aligned and can refine the project together.
Where to Find WordPress Outsourcing Services?
In this part of the blog post, we will explore ways to find WordPress service providers focusing on recommendations and freelance platforms.
Online Platforms and Freelance Websites
Suppose you outsource WordPress development using some popular freelance platforms and websites. In that case, consider the scale and length of your tasks and choose freelancers or agencies accordingly.
For simple short-term tasks, hiring freelancers might be cost-efficient. However, hiring a freelancer for a single project has a higher failure rate due to the nature of temporary work with unfamiliar freelancers.
You can mitigate the drawback of hiring a freelancer on one-project basis by employing the same freelancer on multiple occasions. This way, you can reduce the failure rate by familiarizing yourself with a freelancer. While more affordable than hiring an agency, finding the right freelancer is still time-consuming, and additional effort might be needed to synchronize your goals.
Finally, choosing to work with an agency is the safest option. Working with an agency has the highest chance of resulting in high-quality work that is timely delivered, with the drawback of higher cost.
Some of the popular freelance platforms are:
Upwork
As the largest freelance digital platform, Upwork provides a variety of freelancers and agencies that are available to contract on both short-term and long-term basis.
The advantages of using Upwork include numerous WordPress experts and agencies, a transparent feedback system, and secure payment options.
On the other hand, significant disadvantages of using Upwork are the quality of services that may vary and increased costs due to Upwork's fees.
Freelancer.com
Freelancer.com is the most popular Upwork alternative. Although it offers a slightly worse user experience and a smaller talent pool, Freelancer.com is usually less expensive due to its lower fees and competitive bidding system.
PeoplePerHour
PeoplePerHour offers opportunities to hire freelancers on a project or hourly basis. Its biggest pros are relatively lower prices when compared to more popular digital platforms and payment protection systems.
The platform, however, has a comparatively smaller talent pool, which might make it challenging to find adequate WordPress experts.
Fiverr
Fiver is known as the most affordable digital freelance platform. Its name is based on the minimum price of hiring a freelancer($5).
Fiver's most significant advantages are the low service price and solid messaging system.
However, finding reliable experts may prove difficult, and you can only hire freelancers on a short-term basis. As such, Fiverr should only be used for small-scale tasks, considering finding a good service takes work.
Recommendations and Referrals
Besides searching for WordPress developers and agencies on digital platforms, you can rely on your already established business network. You can ask business partners who have used similar services in the past to share their experiences.
This way, you can get direct recommendations on which developers or agencies to hire.
Conditions a WordPress Web Development Agency Should Fulfill
In this part of the blog, we will explore the criteria for choosing a development agency to help you find the one best suited to your needs.
Proven Expertise and Experience
It would be best if you aimed to work with an agency that has proven industry experience and expertise, as effectively managing the tasks and communicating with clients takes time and practice.
To estimate agencies' experience and expertise, you can ask them how long the agency has operated and how many employers they have. To further evaluate their knowledge, ask them to show you the portfolio of their previous projects.
Portfolio and Previous Work Reviews
Portfolio and client reviews are an excellent way to estimate an agency's capabilities.
By analyzing their portfolio, you can estimate their skills development and design skills and their experience in tasks you plan to outsource.
Their previous work reviews also help estimate the clients' satisfaction. Positive reviews are an indicator of an agency's reliability and good communication.
That is why at MANE Digital, we provide our potential clients with an extensive portfolio listing numerous case studies on projects that we did for our clients. Additionally, in the scope of outsourcing services, we offer white-label web development to our clients.
Adherence to Timelines and Quality
Ensure that the agency you plan to work with has a proven track record of meeting strict deadlines without compromising quality.
You can estimate an agency's punctuality and work by reading reviews and getting referrals from businesses that previously employed the agency.
You can also check their punctuality by emailing them and gauging their response time. For example, you can contact us or by emailing hello@manedigital.co, and we will promptly provide you with all the necessary information.
Communication and Collaboration Abilities
The agency you outsource to should have excellent communication and collaboration abilities, which are crucial for a successful partnership. To successfully build software solutions, agencies should be able to collaborate closely with your team, update them on progress, and modify the task according to their feedback.
Agencies should be able to communicate via multiple channels. You can test their communication and collaboration skills by calling them and estimating how promptly they answer the calls. Furthermore, you can email them and measure how promptly they respond.
You can also estimate agencies' communication and collaboration skills by contacting their previous clients and asking about their experience.
Pricing Transparency and Flexibility
The agency should have a transparent payment structure. It should give you a detailed overview of the payment structure and all the costs of a particular project.
The same goes for the flexibility. The agency should make the progress transparent by communicating it clearly and regularly and be willing to make necessary changes according to your feedback.
Client Feedback and Testimonials
Finally, client feedback and testimonials provide valuable insights into how the agency has performed.
When evaluating the satisfaction of their previous clients, you should focus primarily on the projects similar to the tasks you plan to outsource.
Criteria by Which to Evaluate if an Agency Fulfilled Expectations
After finishing the tasks, you need to evaluate the outcome. Proper evaluation starts with task completion. That evaluation gives insight into the agency's capabilities and is crucial in considering future collaboration.
Check for alignment with initial objectives and deliverables.
The first step in evaluation is to revisit initially set goals. You should compare the plan outlines with the product the agency's team has delivered and estimate if the agency has met the goals and if the product aligns with the initial vision.
Quality of Work Delivered – Scrutinize the work's technical, aesthetic, and usability aspects.
After estimating if the deliverable aligns with the initial objectives, assess the quality of work. To do so, analyze technical and aesthetical properties and product usability.
To estimate technical aspects, look for technical issues such as slow site loading time, errors in coding, and features not working as intended.
To assess the aesthetics of the delivered site, analyze site design elements and estimate if they align with your branding and design preferences.
When testing a site's usability, focus on the user experience. Estimate if your site is easy to navigate and user-friendly.
Timeliness and Budget Management
Punctuality and budget management are crucial indicators of agency competency. When evaluating them, estimate if the agency has met the established deadline. If not, assess if the delays were justified.
Finally, assess if the project's budget aligns with the previous agreement and carefully examine all additional costs if there are any.
Communication Efficacy
Evaluate the communication and collaboration efficiency during the project.
Review the communication efficiency by evaluating communication while working on the tasks. For example, did they notify you about unexpected difficulties and respond to your feedback?
The Level and Quality of Support
To evaluate the support provided after the project is delivered, focus on bug fixes, documentation, and responsiveness. The agency should be able to resolve post-launch bugs and provide the documentation necessary to maintain your site. You should also examine their responses upon task completion and estimate their willingness to resolve unexpected issues.
Finally, if you agree to ongoing support, you should evaluate it regularly.
Deciding What to Outsource: Identifying Suitable Tasks for External Experts
Some of the most commonly outsourced WordPress services include:
Website Design and Redesign
WordPress Website design and redesign tasks usually comprehend the following:
Defining business and website's KPIs
Project planning, with phase and deadline definitions
UI and UX design phase
Web development
QA phase with bug fixes
Website launch
Website design or redesigning are often one-time projects, so they are ideal for outsourcing, which can be more cost-efficient than employing and training in-house developers.
Regarding WordPress websites, they have their features, so finding an agency with expertise in this CMS can be a significant advantage.
In that scenario, hiring external experts is more cost-efficient than expanding your development team or training employees in a particular subfield of design or development.
PSD-to-WordPress Conversion
PSD-to-WordPress conversion is a process of converting the Photoshop file (PSD) of a website design to a functional WordPress website. It brings the design to life by making it interactive and usable.
Similar to the design, PSD-to-WordPress conversion is usually a one-time project, making it an ideal candidate for outsourcing.
For this task, a business should look for an agency or a freelancer specializing in WordPress development and HTML, CSS, and PHP.
Custom WordPress Related Tasks
Whether you need the maintenance of a custom WordPress website or a brand new custom WP theme, outsourcing to external experts can be the ideal choice.
Tasks of this type are often highly complex and require expertise in PHP, JavaScipt, and sometimes other programming languages.
Moreover, when discussing the development of new WordPress websites, businesses must have sites that facilitate easy management and data input. From this perspective, a WordPress agency experienced in crafting user-friendly, intuitive dashboards has an edge.
Regular Updates and Maintenance
Businesses owning websites should consider outsourcing regular updates and maintenance to outside experts as the time required for updates and maintenance increases proportionally to website size.
Site support is typically long-term engagement. Experts specializing in maintenance and support will provide regular WordPress and security patches, keeping the site up to date.
SEO Management
Outsourcing SEO management to an agency is a long-term commitment, essential for websites that rely on organic traffic, such as visits from Google.
SEO agencies assist with the optimization of both the technical aspects of your website and its content and off-site components. Moreover, they routinely monitor website metrics (KPIs) to ensure the site remains optimized and relevant. When it comes to WordPress SEO optimization, agencies that specialize in this CMS can provide specific recommendations on website speed optimization, reducing the number of pages crawled and indexed, and so on.
If an agency handles both WordPress development and SEO, as MANE Digital does, then you shouldn't worry about website structure or speed. We are proficient in customizing WordPress according to our clients' needs and requirements.
Why Choose MANE Digital for WordPress Outsourcing?
If you are thinking of outsourcing the WordPress tasks or have any questions we still need to cover, we invite you to contact us at MANE Digital, and we are confident that we can help you.
MANE Digital is a successful web design and development outsourcing agency specializing in CMS platforms like WordPress, Webflow, and Shopify. Additionally, our experts in SEO and other digital marketing domains provide clients with a comprehensive range of services. We primarily collaborate with marketing agencies, delivering high-quality web-based solutions to their clients.
During many years of industry experience, our unified and versatile team of WordPress developers and designers has successfully provided services to clients from multiple sectors, including education, nonprofits, health and medical, entertainment, fashion and apparel, construction, and other industries.
Our extensive portfolio includes numerous case studies to help you evaluate the success of our projects.
If you have any additional questions, feel free to contact us using our website