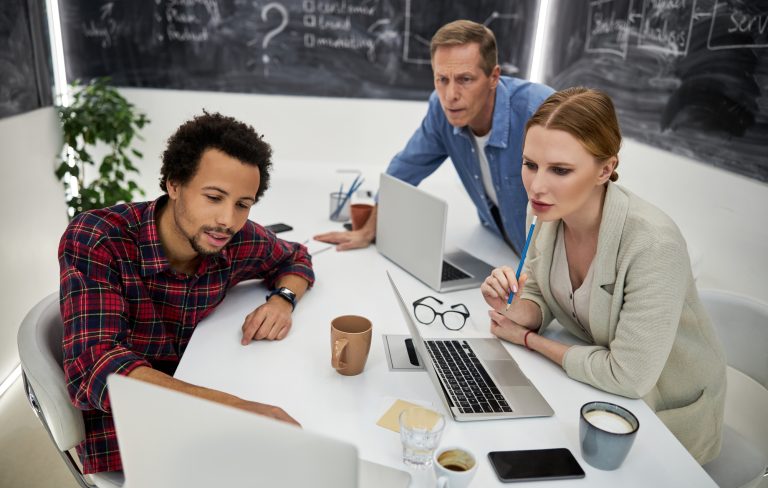 Which Services Does a White Label WordPress Agency Provide?
Introduction
As a website created by a third party that is supplied to you, and you can use it for your clients under your branding, a white-label WordPress website works very much the same as a website created by you. The only difference is that you don't have to spend as much time and energy on the process of its creation. Therefore, finding the best WordPress white label agency that can cater to your needs is optimal for maximizing efficiency and saving time. Here's everything you need to know about the premier services that white label WordPress agencies provide.
White Label Web Design
A unique and exciting web design can convert website visitors into customers. Of course, much more goes into the overall user experience, but an aesthetic website is vital. A white label web design agency worth its salt will create a custom-built design corresponding to your client's brand and preferences. In essence, white labeling in web design means having someone who will save you from hiring more in-house web designers, as they will design the website per your client's instructions.
Expert UI Design Services
UI design as a whole focuses on the design of user interfaces to maximize usability and user experience. Navigational elements, input controls, and informational components are all part of the user interface, and they all decide how a website looks and feels to the one visiting it.
E-commerce websites have an extra challenging job of attracting and keeping their website visitors and reducing the rate of cart abandonment. That's why paying plenty of attention to UI design for eCommerce websites is the best idea – and it's even better if you leave it up to a team of WordPress UI design experts. A white label WordPress agency will ensure that your clients are pleased with their website's overall look and feel.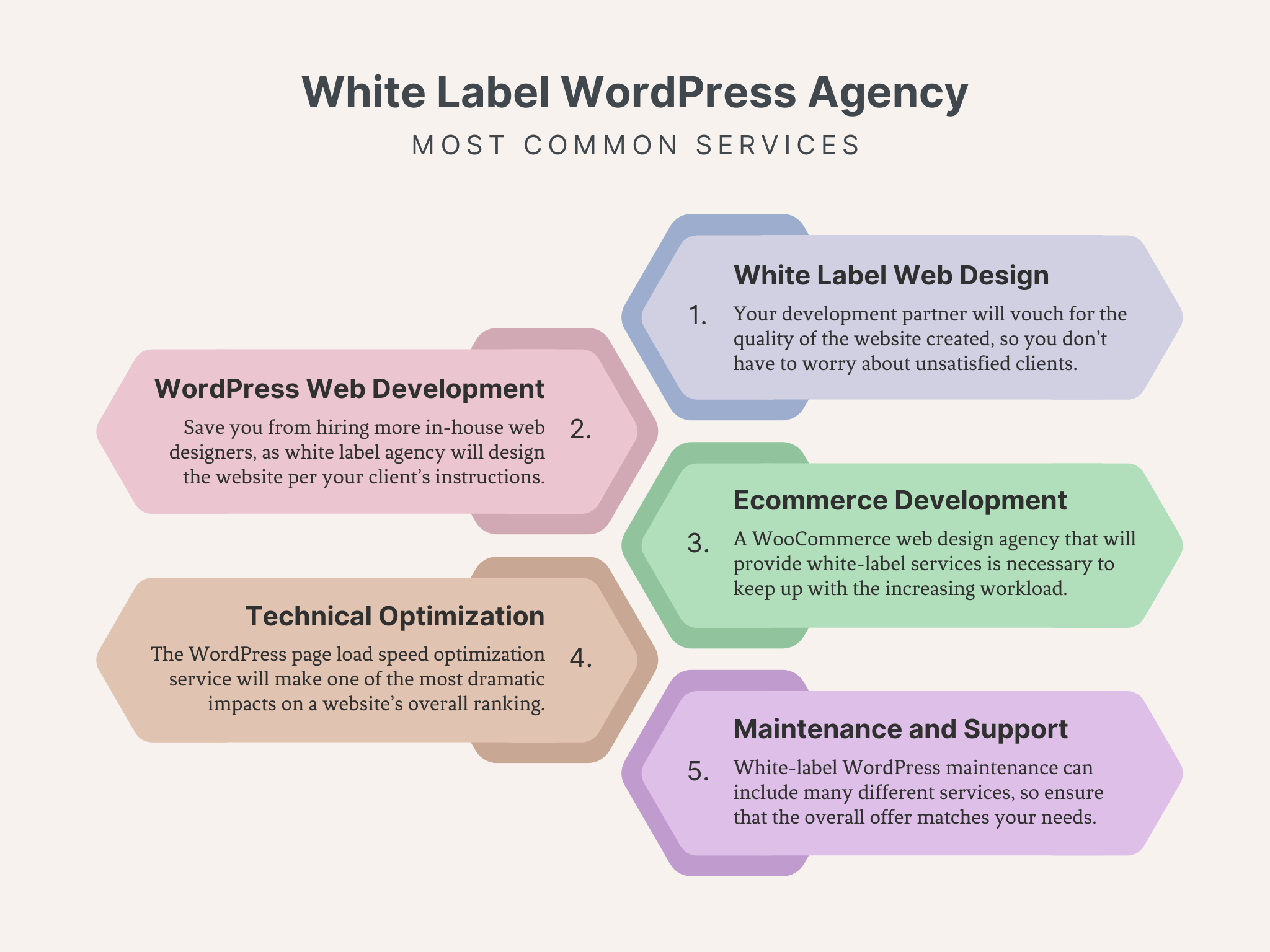 UX Design
User experience (UX) and user interface (UI) might look like two relatively same disciplines, but they refer to two different things. WordPress UX design will call for different tools and skills compared to UI design and, therefore, demand additional time. The UX designer will have a demanding and responsible job of tailoring a product or service that is usable, enjoyable, and accessible. That's precisely why UX for eCommerce websites has such a significant role.
A WordPress white label agency can handle this intricate part of the process for you and distribute some WordPress UX design tips to keep in mind for the future.
WordPress Web Development
Whether developing a single static page of plain text or creating a comprehensive professional website topped with web applications and social network services, developing a website can take ages. The work that a white label WordPress development agency puts in will allow you to outsource your workload without compromising on the quality of the final product. More often than not, your white-label WordPress web development partner will vouch for the quality of the website created, so you don't have to worry about unsatisfied clients. All that will be left for you to do is seal the deal with your name and branding, which is entirely legal, as that's the purpose behind white-label agencies.
Ecommerce Development
As the most popular plugin for eCommerce stores, WooCommerce is used once you want to reach a new audience through an online shop. But creating a WooCommerce website is much more complicated than simply installing a plugin. Often, owners realize that a WooCommerce web design agency that will provide white label services is necessary if they want to keep up with their increasing workload.
Having a lot of clients is a great thing, as it means that your business is growing. But once the workload grows beyond the current capabilities of your in-house team, searching for a WooCommerce development agency can help get some pressure off. An excellent white label WordPress agency will have the means to cater to clients interested in developing a custom-built eCommerce website that will help propel their business.
Technical Optimization
Nowadays, if you want your website to succeed, you mustn't forget about Search Engine Optimization. You might know the SEO basics, but it involves more than what meets the eye. You could have an in-house technical SEO for a WordPress expert (or a few of them), but you might soon realize that one person can't take on all of that work. That's when outsourcing the technical aspect of SEO to a white label WordPress agency will be the best solution.
Within technical optimization, you will also receive a tailored WordPress speed optimization service, as the loading speed could have a say in how many visitors leave your website. The WordPress page load speed optimization service will make one of the most dramatic impacts on a website's overall ranking.
Maintenance and Support
Ultimately, developing a website is merely the start of a long journey ahead. That website must be frequently scanned for malware, maintained, and updated. An entire team is needed to maintain a few websites, including hundreds. Depending on your overall workload, hiring a group of white label website maintenance professionals could be the thing that saves your employees from burnout.
White label WordPress maintenance can include many different services, so ensure that the overall offer matches your and your clients' needs. Thus, WordPress maintenance services are included in the complete submission of every good WordPress white label agency. When choosing your white label partner, it's necessary to look into the level of WordPress maintenance support that they provide.
Conclusion
Mane Digital is a white label WordPress agency that provides the full spectrum of services. You no longer have to worry about UI/UX design and technical optimization aspects. Just because you've delegated a part of your workload to a white label agency does not mean that your clients will get a website of lower quality. Quite the contrary – Mane Digital will stand by the quality of their product, so you'll be happy to put your brand and logo on it. So don't hesitate to contact us.